Giant Kangaroo Plushie gets an SPH
an illustrated how-to make a plushie anatomically correct.
This page contains lots of pictures. Please expect a longer loading time.
(click at the images to see them in large)
At the beginning, you need some equipment. Tools, yarn and fabrics. And, before begining, you should learn the basics of sewing. You find some books about it in your local library and - of course also into the internet. Here's a list of my stuff:
a ruler or something like that
a cutter knife
a seam ripper
extra strong yarn in different colors
sewing needles
scissors

The fabrics I normally use are: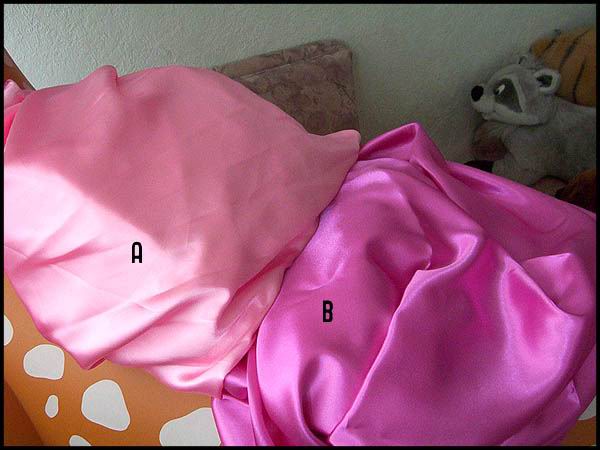 flesh coloured satin
pink coloured satin
You can use pink or rose coured plush or faux fur too. I choosed satin this time.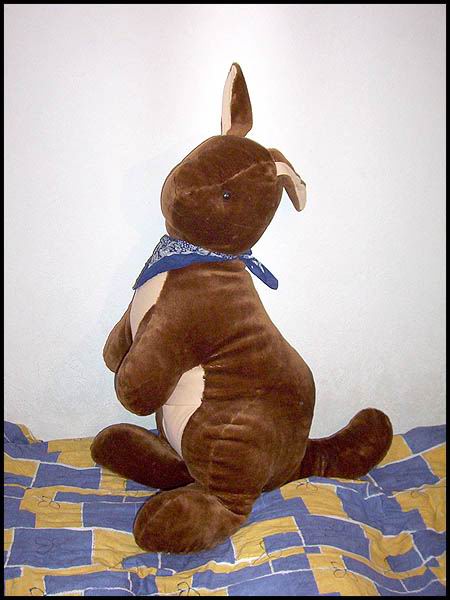 This is my nameless giant kangaroo. She is approxiamately 100 centimeters tall, standing on her feet and rested on her strong tail. Her body proportions and her sexy hindquarters makes her ideal for yiffing, so I decided to gave her a SPH (strategically placed hole).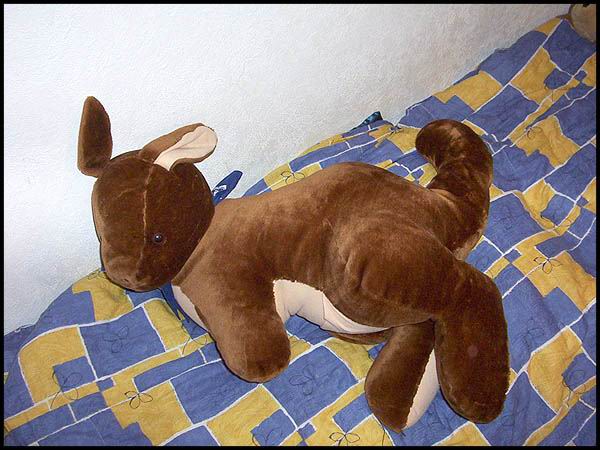 Now I made a cut at the best place for the SPH. Normally I use the seam ripper, but my kangaroo hadn't got a seam at that place.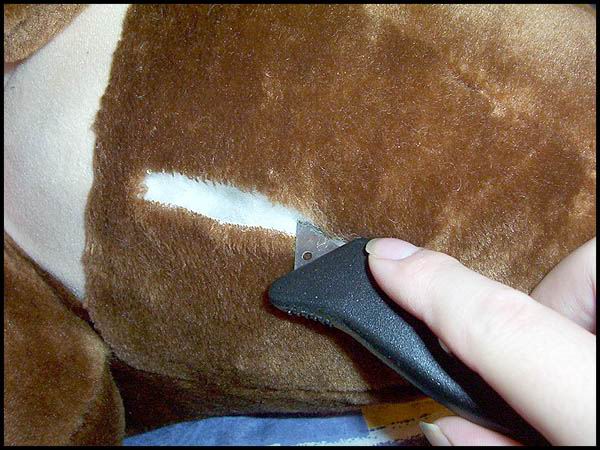 After the cutting, a simple SPH (just a hole into the filling) is created. Here are some yummy roo poses...

Now to something completely different: The construction of the SPH sheath. First you have to cut out the fabric. Measurements should be:
2 × your perimeter + 2-3 cm × your lenght × 2 + 1-2 cm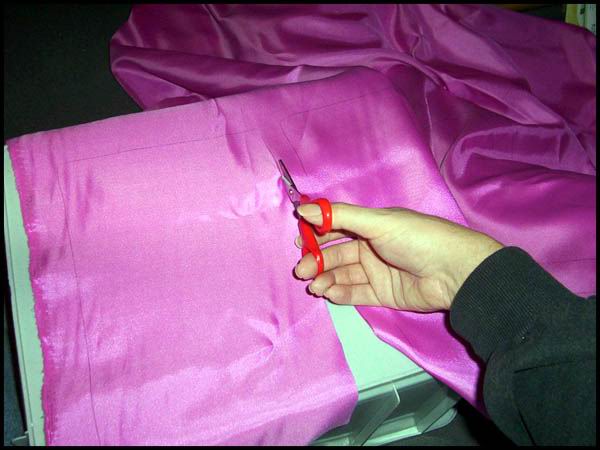 After the fabric is cut out, first fold it the lenght side, then the width side. Start sewing it together. For an advanced SPH fill the sheath with fleece (I use a fleece mat for extracor hoods) just as on the following images.

A stuffed SPH like the one I make is nice to feel and wonderfully tight. You can't resist to push your fingers into. :-)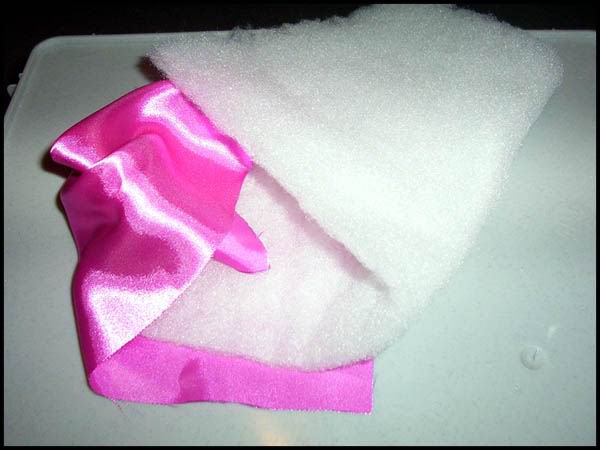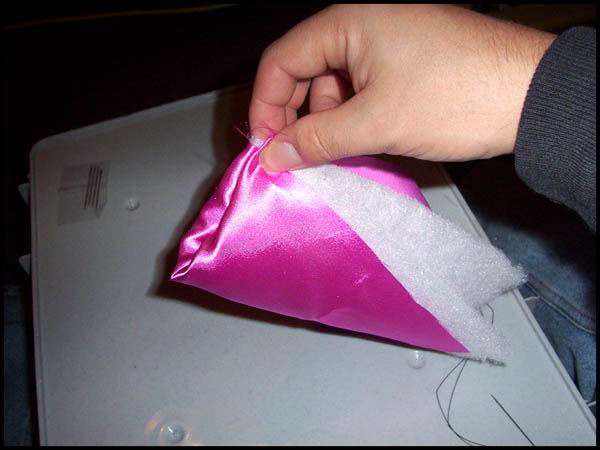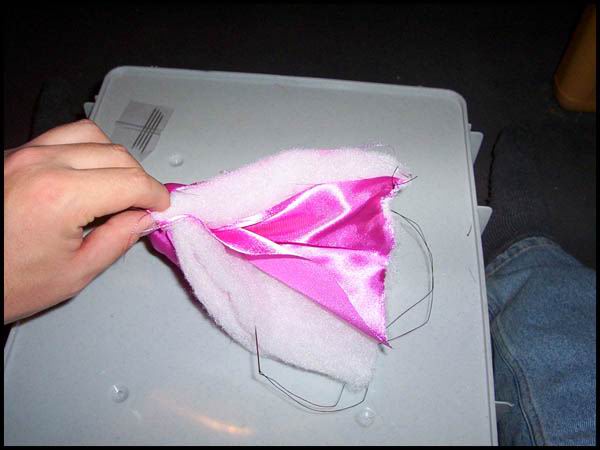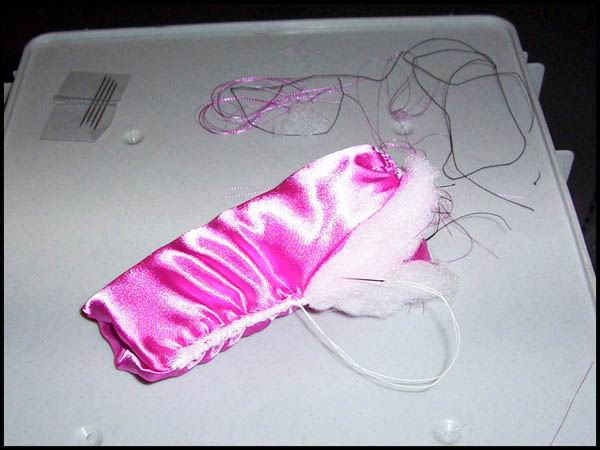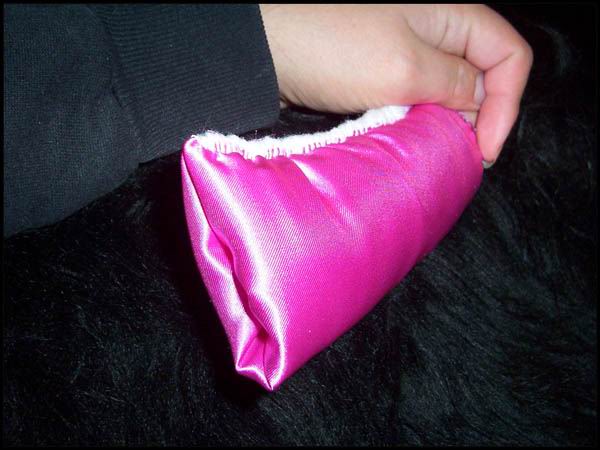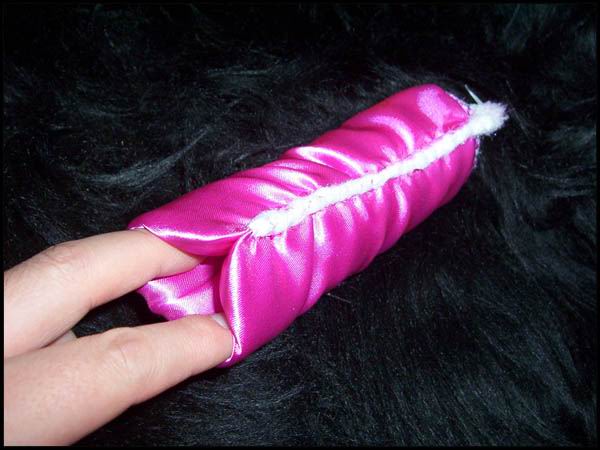 Voilà, finished.

Next step is to insert the sheath through the cut hole into the plushie stuffing. Use a long round object to shove it in. The thing seen on the photo is a tooth brush box. After the sheath is pushed in, Kangaroo's new lovehole is almost ready. It only has to be sewn in.

After the last seam, Kangaroo's SPH is finished and ready for loving.
Last note: The kangaroo has been given away to a new lover.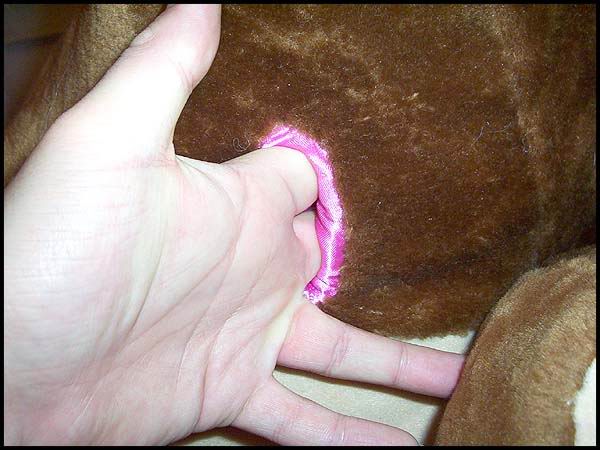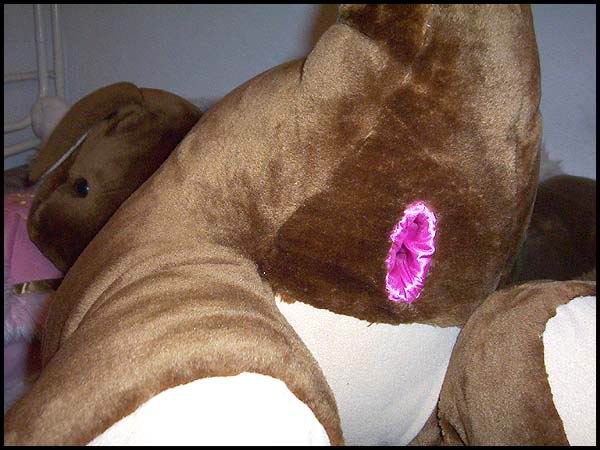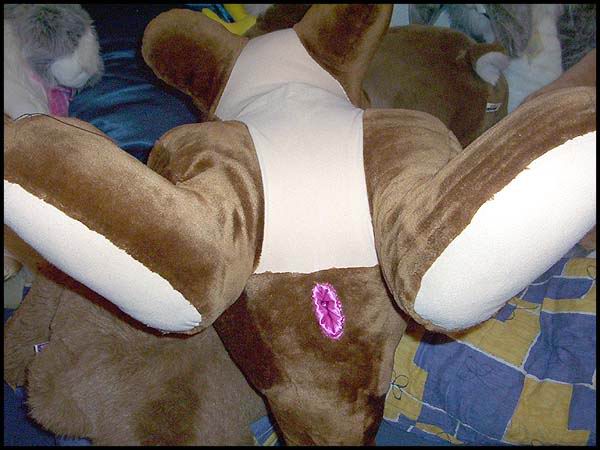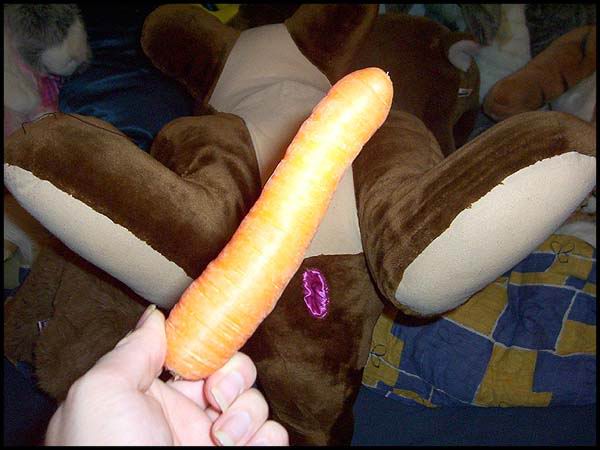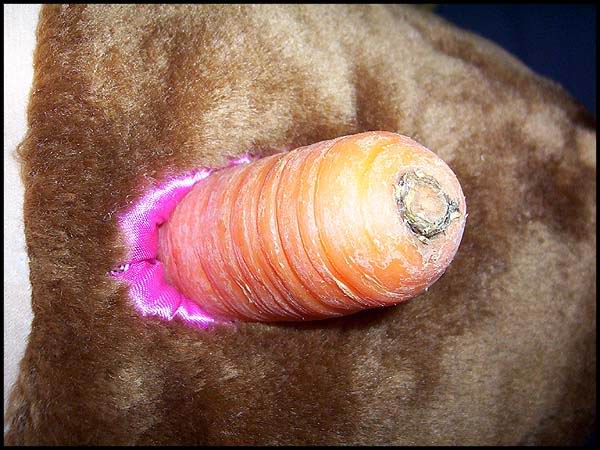 © 2005 mryia jackalope. Any questions? Write a mail.
Please do not redistribute this page and pictures somewhere else without asking me.